In a climate that is nothing less than hostile to indie booksellers, this week is designated to celebrate the British shops that contribute more than we could ever measure to literary culture. Two hundred and fifty shops are participating in Independent Booksellers Week. The goal? According to the press materials:
Bookshops all over the country are hosting hundreds of promotional events this week during Independent Booksellers Week (June 14th to 21st), a major marketing drive championing the energy and fun to be found amongst the long-established and new-generation booksellers operating on Britain's high streets.
Taking their place alongside some very savvy and incredibly creative existing booksellers, this new breed of book entrepreneurs have several things in common: well-honed business skills, often from previous careers; highly-creative marketing campaigns and excellent relationships with customers.
As well, the IBW offers two book prizes as part of its celebration. Sebastian Barry and Eoin Colfer won last year's adult and children's awards. This time around, the nominees include Hilary Mantel (natch), Ranulph Fiennes, David Nicholls and Anita Brookner for the adult prize. Michael Morpurgo, Emily Gravett, Frank Cottrell Boyce and Robert Muchamore are competing for the children's award.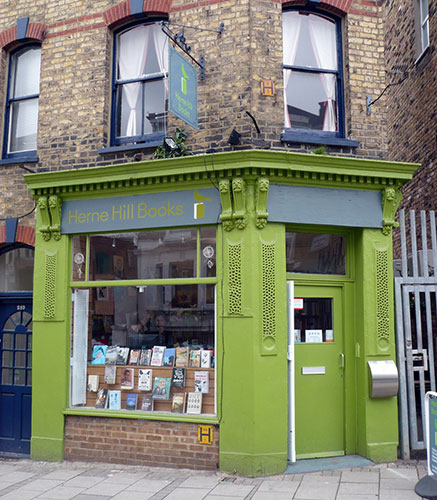 Over at The Guardian, Allison Flood is optimistic about the future for UK booksellers, contending that the deep and personal community connection that many shops have will carve out space for their future flourishing.
There are currently around 1,200 independent bookshops in the UK, but trading conditions have been difficult as stores struggle with competition from Amazon, supermarkets and an increasingly cut-throat high street: last year 102 shops closed. "This is a tough way to make a living," said the Booksellers Association's head of membership services, Meryl Halls. But she pointed to statistics from Nielsen BookScan, which showed that although last year consumer spending on books fell by 1% in volume overall, the independent sector saw a 1% increase in volume over the same period.
The above quote is a little misleading: while 102 shops closed in the last year, 100 others have opened in the last two years. While there is a net loss (given the additional number of shops that must have closed in extra year), it isn't a direct downward trajectory.
Flood quotes Vivian Archer of Newham Bookshop in London:
"We're a part of our community and I think that is key. Any independent has got to have good relations with every sector of the community. What you have to do all the time is find new areas to keep bringing people in. Counseling and childcare is huge for us at the moment – health and social care, vocational training. In a community like this, which is quite a poor community, people are going back to get some sort of training and work, and these areas are strong for us. It's about reacting to what people need in the moment. In such a diverse area, with so many different languages, we're changing the dictionaries we sell from one week to the next. The big languages at the moment are all Eastern European – Polish, Albanian, Russian, but we do lots of Portuguese for the Angolans. ...
Britain's favorite bookshops are mapped out by The Guardian on Flickr, featuring some beautiful photos submitted by readers (meaning readers of both the newspaper and readers of books).
Image Credits: The Guardian